NEWS! NEWS! NEWS!

Welcome

This is the Queenstown Sampler Designs website.
We hope you find it interesting and helpful.
We welcome your input and comments so that we may
make it better.


Update 2017 Nashville
Surprise!
Queenstown Sampler Designs will have one more design ready in time for 2017 Nashville!
We were able to polish off another reproduction sampler with many thanks to our fabulous Sherri at
Total Framing, in Fairfax, VA. She was able to get our model mounted and framed in less than a week.
German Saxon 1737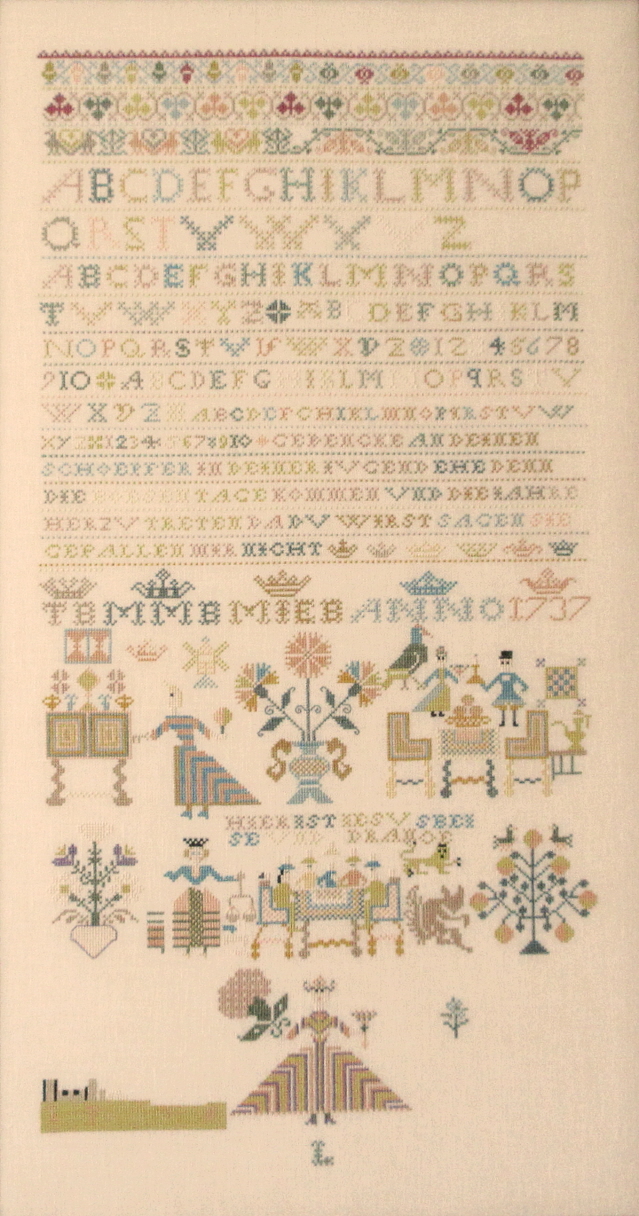 A reproduction of a German sampler held in a private collection




Any level
36 Count Lakeside Linens, color Bisque


Stitched in Needlepoint Inc. Silk floss


Stitch count = 415 high x 201 wide


Design area: 23.05" high x 11.17" wide
2017 Nashville
Presenting - Five incredible sampler reproductions for you!

Shop owners – please visit us in Room 425.

We will be shipping the automatic orders out prior to traveling to the trade show.

Please support your favorite needlework shop by pre- ordering our new releases from them.

Immediately after Nashville, our models will be displayed at Ellen Meyers delightful shop - In Stitches, located in Alexandria, Virginia.

http://www.institchesneedlework.com/

We hope you stop by to see our Five new models while visiting the Woodlawn Needlework Show, which runs through the month of March.

http://www.woodlawnpopeleighey.org/visitneedlework/



Mary Ann Pearson 18938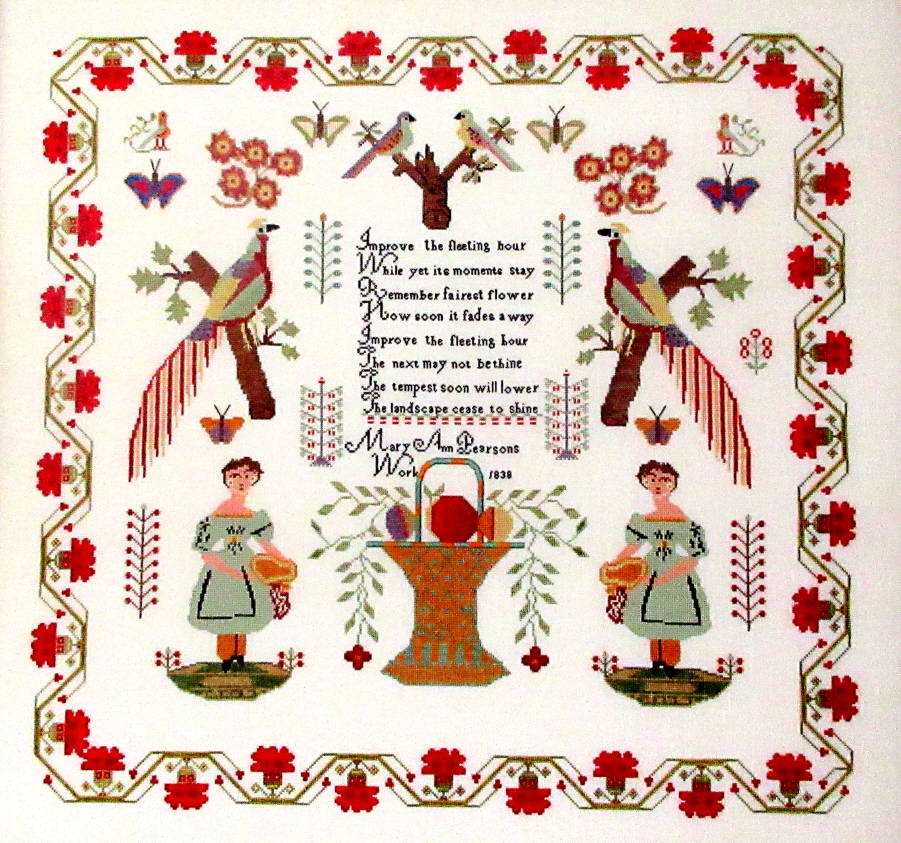 A reproduction of an English sampler held in the QSD collection




Any level
36 Count Lakeside Linens, color Bisque


Stitched in DMC cotton floss


Stitch count = 377 high x 394 wide


Design area: 20.94" high x 21.88" wide





Red Peacock, Folk Heart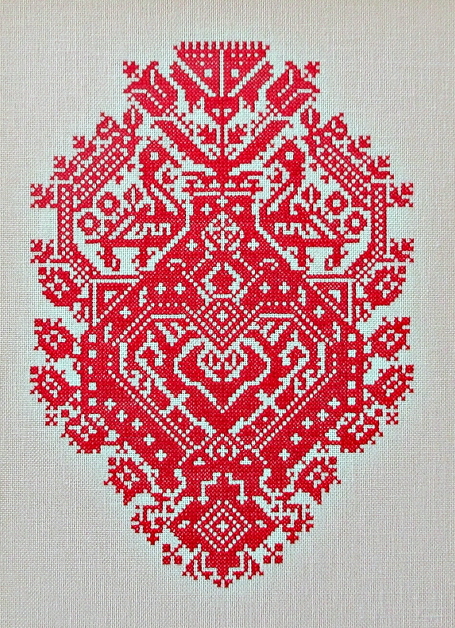 A reproduction of a Scandinavian design held in the QSD collection




Any level
32 Count Belfast Linen, color Platinum


Stitched in Gloriana 12 strand silk floss


Stitch count = 138 high x 99 wide


Design area: 8.63" high x 6.19" wide






Ann Jordan c. 1841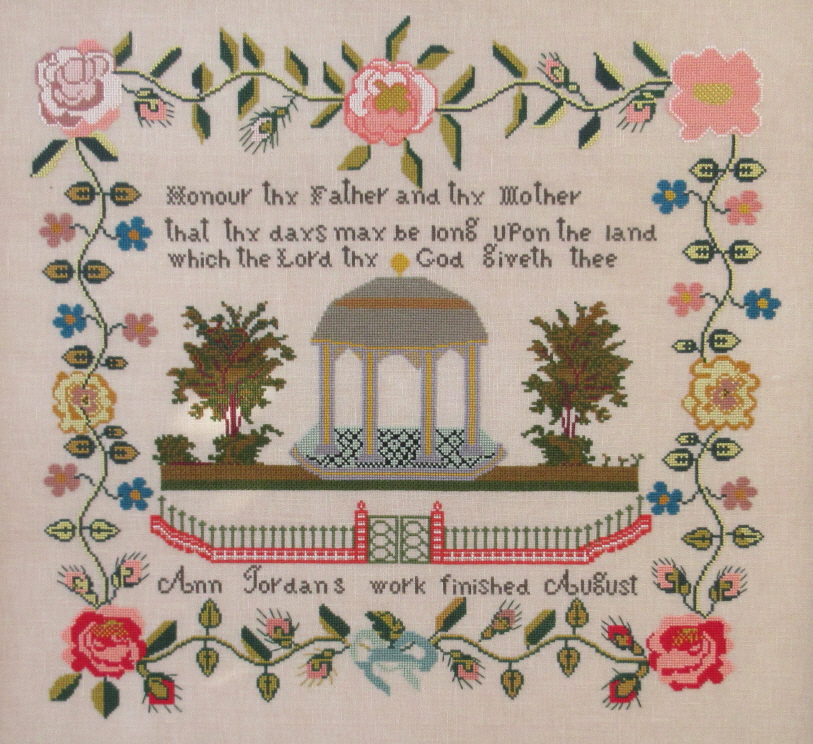 A reproduction of a pair of sister samplers from Baltimore, MD




Any level
32 Count Lakeside Linens, color Examplar


Stitched in DMC cotton floss


Stitch count = 274 high x 290 wide


Design area: 17.3" high x 18.13" wide






Elizabeth Jordan c1841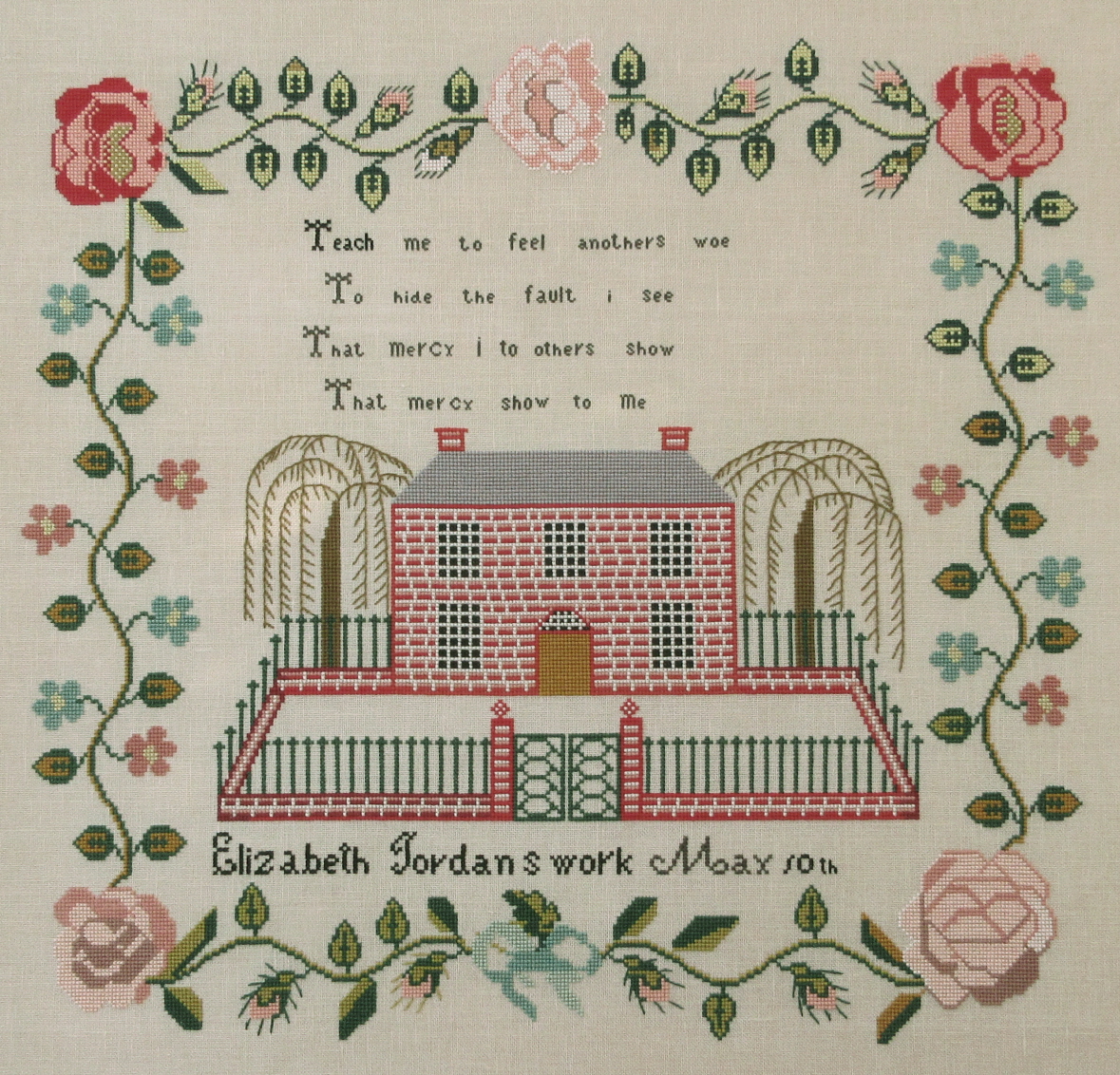 A reproduction of a pair of sister samplers from Baltimore, MD




Any level
32 Count Lakeside Linens, color Examplar


Stitched in DMC cotton floss


Stitch count = 265 high x 293 wide


Design area: 16.56" high x 18.31" wide






Phebe Nichols 1824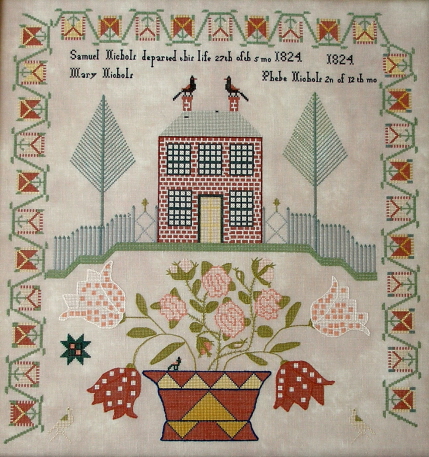 A reproduction of a Goose Creek, Loudoun, Co., Virginia sampler held in the QSD collection


Intermediate

level
32 Count Lakeside Linens, color Vintage Pecan Butter


Stitched in Needlepoint Inc. silk floss


Stitch count = 300 high x 288 wide


Design area: 18.88" high x 18.00" wide





Elizabeth Ann Bartholomew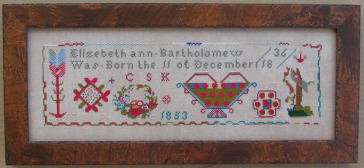 An accurate reproduction of a piece of art held in a private collection
Any level


36 Count Lakeside Linens, color Vintage Meadow Rue
Stitched in DMC cotton floss


Stitch count = 73 high x 245 wide


Design area: 4.05" high x 13.61" wide



Blessings and a Quip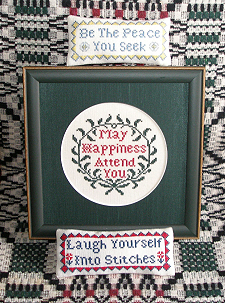 An original Queenstown sampler design.
Any level.
32 Count Vintage Bisque, available from Lakeside Linens
Stitched with DMC cotton floss
Stitch count / Design Area:
May Happiness Attend You = 64 stitches square / 4 inches round
Be The Peace You Seek = 31 stitches high, 73 stitches wide / 1.94" high by 4.56" wide
Laugh Yourself into Stitches = 31 stitches high, 85 stitches wide / 1.94" high by 5.31" wide
Annapolis, Maryland
If you would like to visit the original Sands House Sampler and view two more Annapolis, MD samplers, visit: http://www.sandshouse.org/



God Bless our Troops!

queenstownsamplerdesigns@atlanticbb.net
This web site is managed and maintained by "Bubba".
Bubba also serves as the big BM (Business Manager) for Queenstown Sampler Designs.
Bubba last worked here on 4/12/2017